Payoff Planner: Mobile Apps To Help You Get Rid Of Debt
Posted on March 23, 2021 in Debt
Trying to get out of debt can be a grueling and frustrating process. Sometimes it may feel like there is no end in sight, and it's just an endless ocean of giving out money and getting nothing in return. Trying to navigate this ocean of debt can be made easier with the assistance of a few solid apps. Just like a sea captain will need a map to follow, creating a budget through apps can help you find some solid ground financially speaking. These apps are some of the better ones in paying off debts and getting you on the path toward financial freedom. 
---
---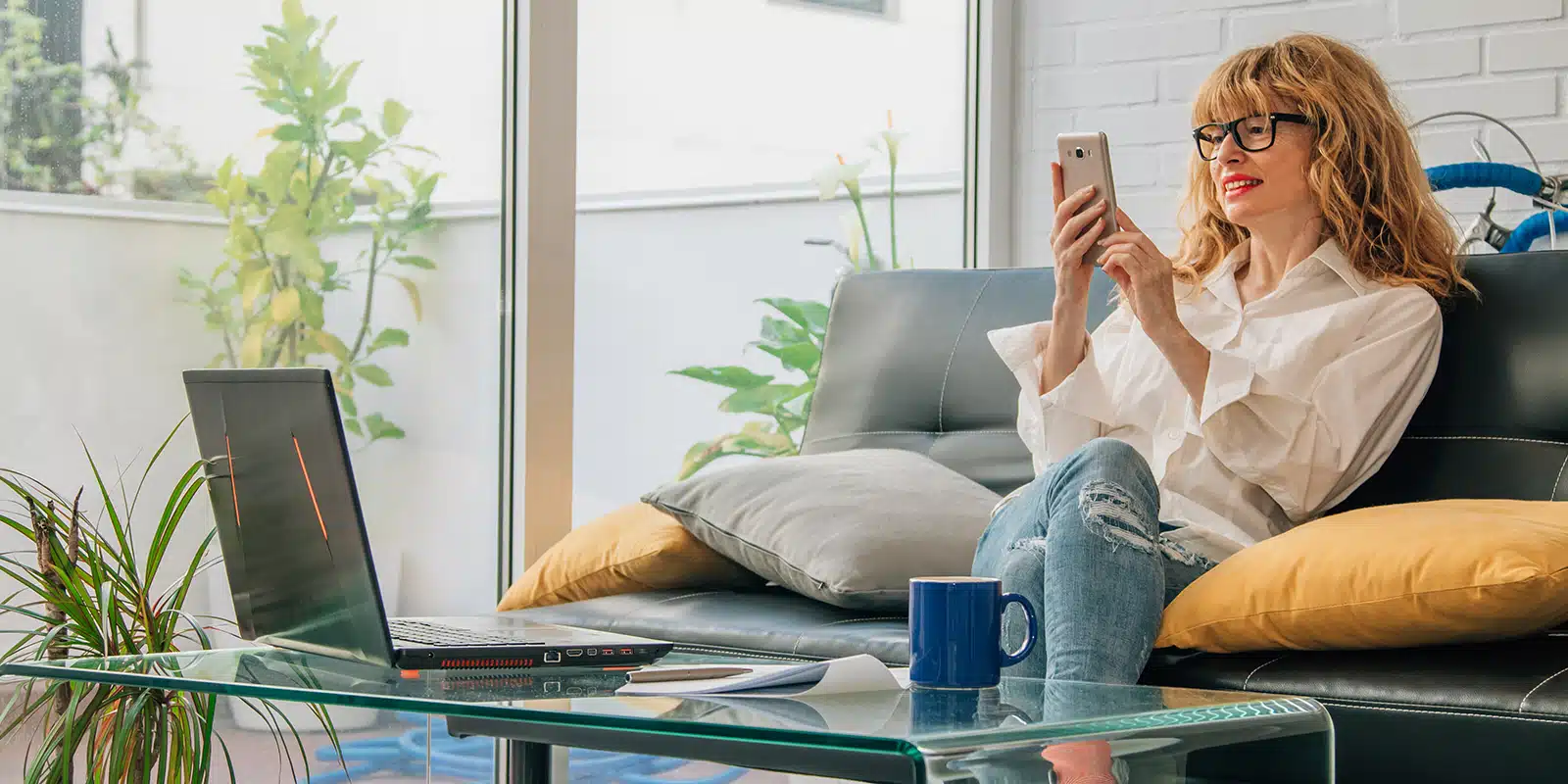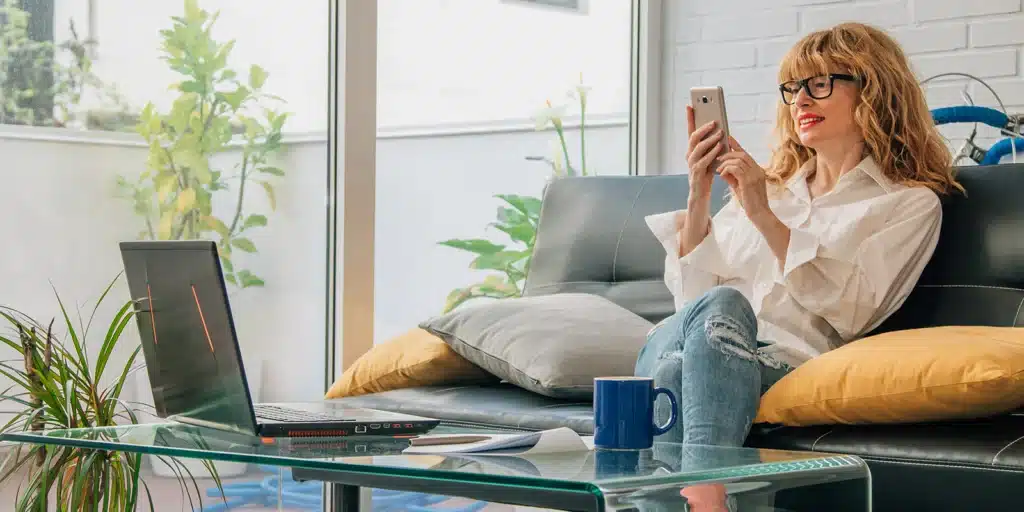 Tally
Similar to Bright Money, Tally is an app designed to help its users consolidate credit card debt. They will apply for a credit line from which monthly credit card bills will be automatically paid. In order to use this debt management tool, the user would first submit information about their current credit card accounts. The program will analyze the amount of money that's owed and the amount of interest being paid, followed up by a credit check. If the user is approved, then Tally will offer a credit line. The app will prioritize the highest payments based on annual percentage rates and utilization, among other factors. The annual percentage rate that Tally will charge will range from 7.9% to 25.9%.
Cost: Free for download, requires signing up for a Tally credit line
Availability: Google Play Store and Apple App Store
Best Use: Consolidating credit card debt
Debt Payoff Assistant
Debt Payoff Assistant is a proponent of the snowball method, but their users can customize and tackle debts however they see fit. This app allows the user to visualize their debts via charts and graphs and also view amortization tables (principal, interest, and remaining balance) on their accounts.
Debt Payoff Assistant is only available via the Apple App Store, and the free version will have ads. Upgrading to the paid version, Debt Payoff Pro, will eliminate ads but cost 99 cents. The paid version currently has a lower star rating, so it may be best to stick with the ads.
Cost: Free with ads. The No-ad version is 99 cents.
Availability: Apple App Store
Best Use: Tracking debts and organizing payoffs
Mint
Mint is a money management platform which means their users can manage their debts alongside their budgets and financial goals. This app is available for both iOS and Android and via a website dashboard and allows its users to connect a broad range of financial accounts to bring all their transactions into one convenient location. Here they will be able to monitor spending, receive notifications about bill payments and updated credit scores, and set goals for paying off debt. Once these debts are paid off, Mint can still be used to set new financial goals, budgets, and plans.
Cost: Free
Availability: Google Play Store and Apple App Store
Best Use: Managing money
Credit Card Payoff
Credit Card Payoff is a debt calculator app that focuses on paying off credit cards. It will allow its users to estimate their payoff dates based on factors like monthly payment amounts, monthly charges, current balance, and interest rate.
Once all related information is input, the user can view a schedule showing how much of each payment goes to the principal and to the interest over time. Seeing the numbers broken down can be a very effective tool in understanding how much money is being paid on high balances and can help the user to reframe how they use their credit cards in the future.
Credit Card Payoff is only available for Android users, and the free version will come with ads. For an ad-free experience, it will cost 99 cents.
Cost: Free with ads. The No-ad version is 99 cents.
Availability: Google Play Store
Best Use: Creating plans to pay off credit card debts
Debt Payoff Planner
Debt Payoff Planner is a debt management app that will enable its user to aggregate all their debts, such as credit cards and loans. Once the accounts have been added then the app will help create strategies for how much to pay each month and how to lower the balance on the debts. The app allows the user to customize payment methods using snowball, avalanche, or custom strategies. The basic version is free and will allow the user to map out their debts and strategies, but the Pro version will provide for more detailed planning templates, printable plans, payment reminders, and web access. This app is available in both the Google Play Store and Apple App Store. The Pro version price will vary based on the length of an agreement, but the best offer is for two years at $24.
Cost: Free for the basic version, $24 for two years of Pro version
Availability: Google Play Store and Apple App Store
Best Use: Tracking and paying off multiple debts
Debt Free
Debt Free is another app that emphasizes using the snowball method by allowing its user to order their debts from smallest to largest in order to provide the momentum to maintain payments. However, the app also will allow its user to reorganize the debts by interest rate if the debt avalanche approach is more desired.
Debt Free allows the user to add as many debts as they want to gain a total view of how much they owe and to where. The app will also show early payoff dates. While working through the payoff schedule, the app also features the ability to show how making extra payments will affect the payoff timeline. This debt tracking app is only available for iOS for 99 cents but can sync across the user's iPhone and iPad as well.
Cost: 99 cents
Availability: Apple App Store
Best Use: Tracking multiple debts
Debt Manager
Debt Manager is an app that will provide visualization of its user's debt and all of them to see how different payoff strategies will affect their payoff timeline. This app allows its user to arrange their debts based on their preference whether it's the snowball, avalanche or custom method of repayment.
One of the more interesting features of this app is the option to compare debts side by side, along with in-app calculations that will determine how extra payments will affect payoff timelines and whether refinancing debt is worth it. This app is only available via the Apple App Store and will cost 99 cents to download.
Cost: 99 cents
Availability: Apple App Store
Best Use: Visualizing debts and creating payoff strategies
Qoins
Qoins is an app that will round up the dollar amounts on purchases made by its user and apply the spare change toward paying down debts. The user is free to set up different payment parameters and customize how and when the app will be used.
Besides rounding up dollar amounts, the user can employ the When I Get Paid feature, which will enable the app to set aside money for debt payments every time the user receives a deposit of $100 or more in their funding account. Another feature is the Smart Savings feature that automatically determines how much to withdraw each month based on the user's created budget plan and how quickly they intend to pay off their debts. Qoins allows its user to add multiple debt accounts and will automatically transfer payments once a month to the designated accounts.
Although the first payment is free, this app will charge $1.99 for every payment transfer afterward. This app can be a solid way to pay off debt because of the automated savings, but it's still important to make monthly payments on time as Qoins is not a valid replacement for those. This app is only available for both iOS and Android.
Cost: $1.99 per payment transfer
Availability: Google Play Store and Apple App Store
Best Use: Paying down debts using spare change
Summary of the Best Mobile Apps To Help You Get Rid Of Debt
Finding an app to help you pay off your debts is the easy part. The challenging part will be selecting one from all the options available. You may even consider a cash advance app like Albert if you only need $500 or less to make it by.
Paying off debt and sticking to a budget can be very hard things to stick to, but they are worth it to finally be able to live debt-free. Using mobile apps to maintain payment plans and create new strategies can be very effective when trying to get out of debt. There is no shortage of quality apps that will help accomplish the goal, so take your time and look into which one will be the best option. 
---
Need expert financial advice?
Let TurboFinance connect you with the best consulting services and resources to help you take control of your finances and find a path to build wealth.
Get A Free Consultation Today!