Here Are 12 Apps Like Albert That Will Give You a Cash Advance
Posted on October 24, 2022 in Money
It can be hard to choose an alternative to Albert, but hopefully by the end of this article, one of the 12 other cash advance apps like Albert will make more sense for your personal financial situation.
---
---
If you find yourself at the end of your paycheck before you are done paying your bills, your knee-jerk response will most likely be to panic. But panic is the enemy of smart decisions, and oftentimes in tight financial situations it leads to people making mistakes, such as taking out a payday loan from a shady lender with an exorbitant interest rate.
Thankfully, there are better ways out there to get the cash you need, when you need it the most. One of these alternatives is called a cash advance app, and there are plenty of them to choose from. In this blog post, we will be looking at an app called Albert, as well as a dozen other mobile apps that will give you a cash advance. Let's get started!
What is a Cash Advance App?
You might have already guessed this based on the name, but we will tell you anyway: a cash advance app connects to your bank account and gives you an "advance" on your next paycheck or direct deposit. The loan amounts are small, with no fees or interest charges, and generally cash advance apps do not run a credit check.
Here are 12 Apps like Albert to Consider
There are many other similar apps to Albert, such Dave, Varo, and Brigit, which allow same-day cash advances up to $250 with no interest, fees, or credit check. See key details of each financial app, including Albert, and get a better sense of which might be the best cash advance app for you.
1. Albert
To simply refer to Albert as a cash advance app is a disservice to everything this app can do. While Albert does offer a cash advance of up to $250, the intention behind Albert's creation was for it to be more of a financial advisor. Albert can even offer you a service that allows you to receive your paycheck up to two days early. Not only has the company recently added online banking to Albert's functions, the app offers investing and personal finance advice. It also allows users to build an investment portfolio in which they can choose their own stocks or let Albert do it for them. If you are looking for a cash advance app that offers additional features, Albert has you back.
That's not to say that Albert doesn't have any limitations. For example, compared to some other apps like Albert, there is a lack of joint accounts, a $2.50 fee for using an ATM other than the free ATMs, and the inability to overdraw funds if your balance is low. These are some of the reasons why you should look into other apps like Albert that we've laid out for you to review below.
2. Empower Cash Advance
Like Albert, Empower will give you a cash advance of up to $250 without checking your credit. However, this app does charge $8 per month in membership fees. If you stick with your existing bank rather than opening a spending account with Empower, you are charged $3 per deposit. If you sign up for their spending account, the debit card that comes with it does have some pretty cool cash back rewards.
3. Brigit
Brigit is one of the most similar apps like Albert, who also will not check your credit, and does not have any late fees or interest fees. With an app like Brigit, you can get up to $250 quickly with their free basic plan that also provides financial monitoring and spending insights. Their Pro Plan costs $9.99 per month but gives you everything in the basic plan, plus instant deposits, flexible repayments, identity theft protection, and credit building.
4. Cleo
Cleo has an interesting persona attached to its AI, which will make it feel more like you are talking to a friend and less like you are conversing with a bot. Unlike Albert, this app will only loan you up to $100 if you are a first time borrower, and there are no credit checks or late or interest fees. The only downside with an app like Cleo is that you must be a member of its premium plan, which costs $5.99 per month, if you want to accept cash advances.
5. Earnin
With Earnin, you can get an advance of up to $100 per day or $500 per pay period. They do not check your credit score or have fees. There is no membership requirement either, but Earnin does check on your spending. They monitor your bank activity with something called Balance Shield, so that you do not need to worry about unexpected overdrafts. They also offer financial and savings tools, making it a great alternative app to Albert.
6. Dave
Dave is a hugely popular cash advance app with over 10 million users, and one of our favorites on this list of comparable apps to Albert. This app allows you to get paid up to two days early while building your credit history. You can also get up to $500 in interest free advances with no fees or credit checking, the most on this list. To use Dave, there is a $1 per month membership fee that comes with some benefits including budgeting, balance monitoring, and setting financial goals.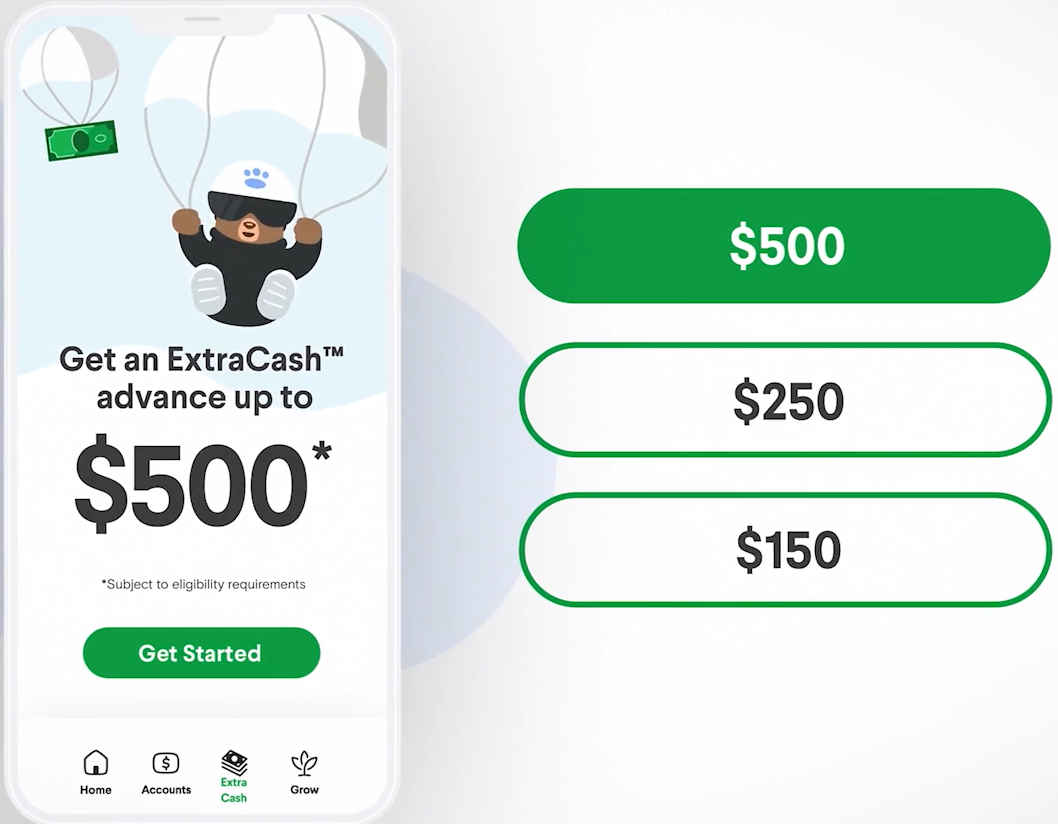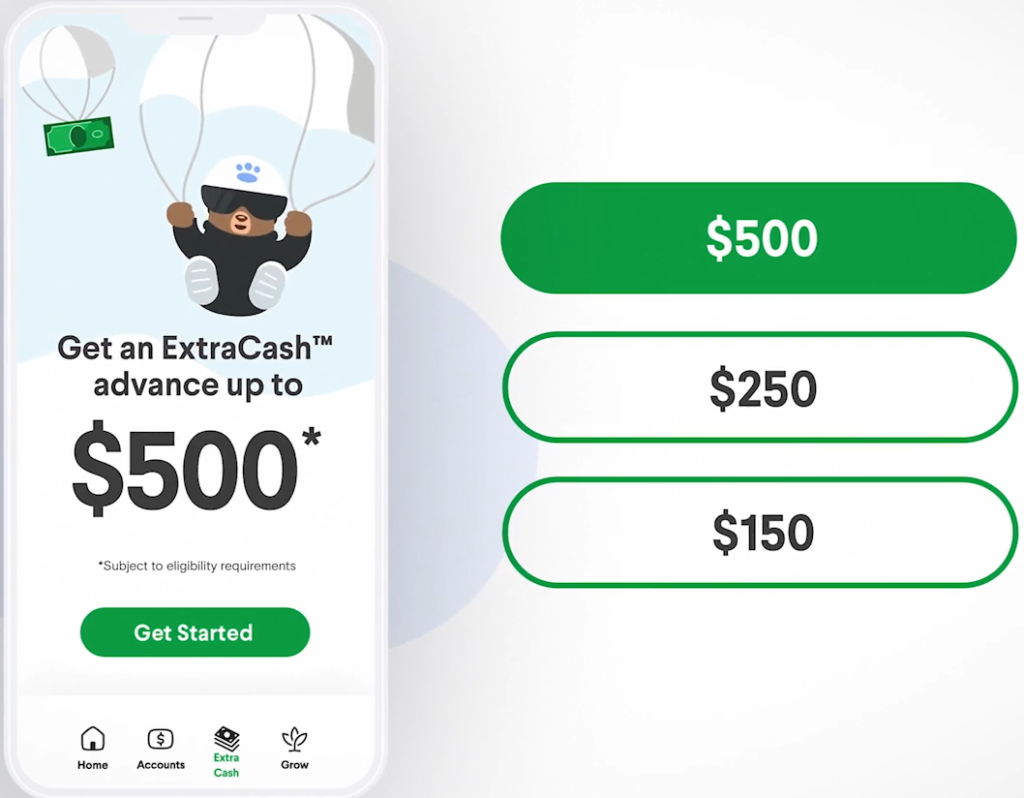 7. FloatMe
FloatMe does not do a lot of things, but the things that it does do, it does well. If you pay the $1.99 per month fee, you can get "floats", which are cash advances of up to $50. They do not check your credit, and monitor your bank accounts while giving insights into your spending and savings habits.
8. Klover
Klover gives you points in return for completing activities like repaying each advance you take out on time or watching videos or ads. These points help users boost their advance amounts, which go up to $100. So while the total cash advance with this app is less than Albert, there is also a Klover+ membership for $2.49 per month that gives you credit monitoring and financial advising.
9. MoneyLion
MoneyLion's cash advance service is called Instacash, and with it you can get up to $250 in advances. This app is very similar to Albert, as there is no credit check, but access to your current bank accounts is required. If you need your money right away, you will have to pay an additional service fee that varies depending on the amount of the advance. An app like MoneyLion charges anywhere from $1 per month to $19.99 per month depending on which services you use, which range from banking and financial planning to investing cashback and more.
10. Possible Finance
Instead of being a cash advance service like Albert, Possible Finance actually gives you advances in the form of small personal loans. That requires a credit check, but the loan amounts are larger at up to $500 and usually the repayment times are flexible. This app is no-frills, with fees ranging from $10 to $25 for each $100 you borrow.
11. Chime
Chime is the app that is the most like Albert on this list, because they offer a spending account with a debit card. But unlike Albert, a Chime account offers access to a myriad of credit building tools. They also have a program called "SpotMe", which is a line of credit that covers purchases which would otherwise trigger an overdraft. Users must qualify for SpotMe by having a direct deposit of at least $200 put into their account by an employer, payroll provider, gig economy payer, or government benefits payer. The SpotMe amount starts at $40 and gradually builds to $200 with a good repayment history.
12. Varo
Varo is similar to both Albert and Chime, and currently has no fees. The app offers both savings and checking account options, and there is no minimum balance required to get started. Varo offers "Varo Advance", which is more like Albert's Cash Advance than Chime's SpotMe. It allows users to advance up to $100 of their next direct deposit, with advances under $50 being free. Advances over $50 are charged a small fee depending on the amount, and repayments are flexible.
How Quickly Will I Get My Cash Advance?
Typically a cash advance takes two to three business days to clear. A lot of cash advance apps like Albert can speed up this process for you if you are willing to pay an additional fee.
Why Are Cash Advance Apps Better Than Payday Loans?
Payday loans are predatory and designed to trap you in a debt cycle. This debt cycle is almost impossible to escape once you are in it, because payday lenders charge ridiculously high interest rates for a short term loan that you must pay back with your next paycheck. This results in many payday loan borrowers rolling over their loans or requesting payday loan extended payment plans. Or if you can't keep up with that cycle, you'll soon be searching for how to stop payday loans from debiting your account, and searching for a better way out.
Albert and other cash advance apps are designed to help you build up your financial stability. You cannot borrow more than you can reasonably afford to pay back, and they rarely charge interest or fees. And most of them offer extra services that will allow you to grow in the long term, so that eventually you will not need the app at all.
Need expert financial advice?
Let TurboFinance connect you with the best consulting services and resources to help you take control of your finances and find a path to build wealth.
Get A Free Consultation Today!