A debt relief agency can be a priceless ally on the road to recovery by offering debt management, debt consolidation, and debt settlement services that may be able to save you time and money. The best debt relief companies will usually offer one or more of these services, and it is important to note the difference between these three powerful tools.
---
---
Debt relief companies will be there to help negotiate with a lender on what a person owes, but not all companies were created equal.
Debt consolidation and consulting with a debt relief company can help anyone feeling the pressure of paying off debts.
Whereas debt consolidation involves combining debt balances into a single loan (typically at a lower interest rate), debt relief companies aim to provide their clients with a negotiated set of payments for the amount owed. In the process of these negotiations with lenders, clients cease their repayments and save up money to pay off the debt via a specific savings account. When an agreement is reached with a person's creditors, the debt is considered 'settled' and paid off with the funds from that designated savings account.
It should be noted that reaching a debt settlement does not always guarantee full repayment and may come with some possible risks. These can include a drop in credit scores, paying extra fees, having to pay added taxes upon settlement and even the threat of lawsuits. Despite these potential risks, debt settlement, for many people, is an effective cure to their financial woes.
In this article we will look at 2023's best debt relief companies. We judged these based on the fees they charge, customer satisfaction ratings, the company's history, and their availability.
Best Debt Relief Companies
Best overall: TurboDebt
Best for larger debts: National Debt Relief
Best for credit card debt: Freedom Debt Relief
Best for tax debt: CuraDebt
Best for customer satisfaction: Pacific Debt Relief
Best Overall: TurboDebt
Pros:
Helps with debt relief solutions and provides resources for a debt-free life.
Free consultations.
Typically, clients become debt free in 24-48 months.
Over 7,000 5-Star review on Trustpilot.
Over 2,000 5-Star Ratings on Google.
Available in most US states and territories.
Spanish language service available.
Cons:
Cost: Nothing to start, some fees to debtors after settlement is negotiated.
Highlights: TurboDebt is known for educating their clients how to stay out of debt after debt settlement has occurred. They are available in most US states and territories including Guam, Puerto Rico, and the US Virgin Islands. They have a huge number of 5-star ratings.
TurboDebt stands head and shoulders above its competitors because they focus on offering a complete service, have little to no fees and provide impeccable customer service. They are far more consultative than other companies as demonstrated by the sheer volume of 5-star reviews they have on Trustpilot and Google. TurboDebt's debt solutions can be found in most states and have Spanish speaking consultants available too.
Best for Larger Debts: National Debt Relief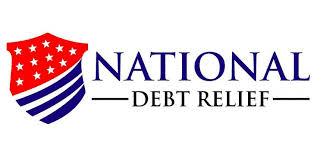 Pros:
Cons:
Requires a minimum amount of $10,000 of unsecured debt to be owed for initial consultation.
Not available in all states and territories.
Cost: 15% to 25% of the total debt enrolled.
Highlights: National Debt Relief has been in operation since 2009 with many satisfied customers. We ranked them as best for large debts because of the large amount needed simply to qualify for their services, which excludes many potential clients. It is, however, a viable option for people with large debts.
National Debt Relief is a solid debt relief provider, provided you owe $10,000 or more. While this is fine for people with larger debts, their services are not available to everyone in need of debt free living. They also charge upfront fees for their services. Clients can track their progress to becoming debt free via a dashboard on the provider's website.
Best for Credit Card debts: Freedom Debt Relief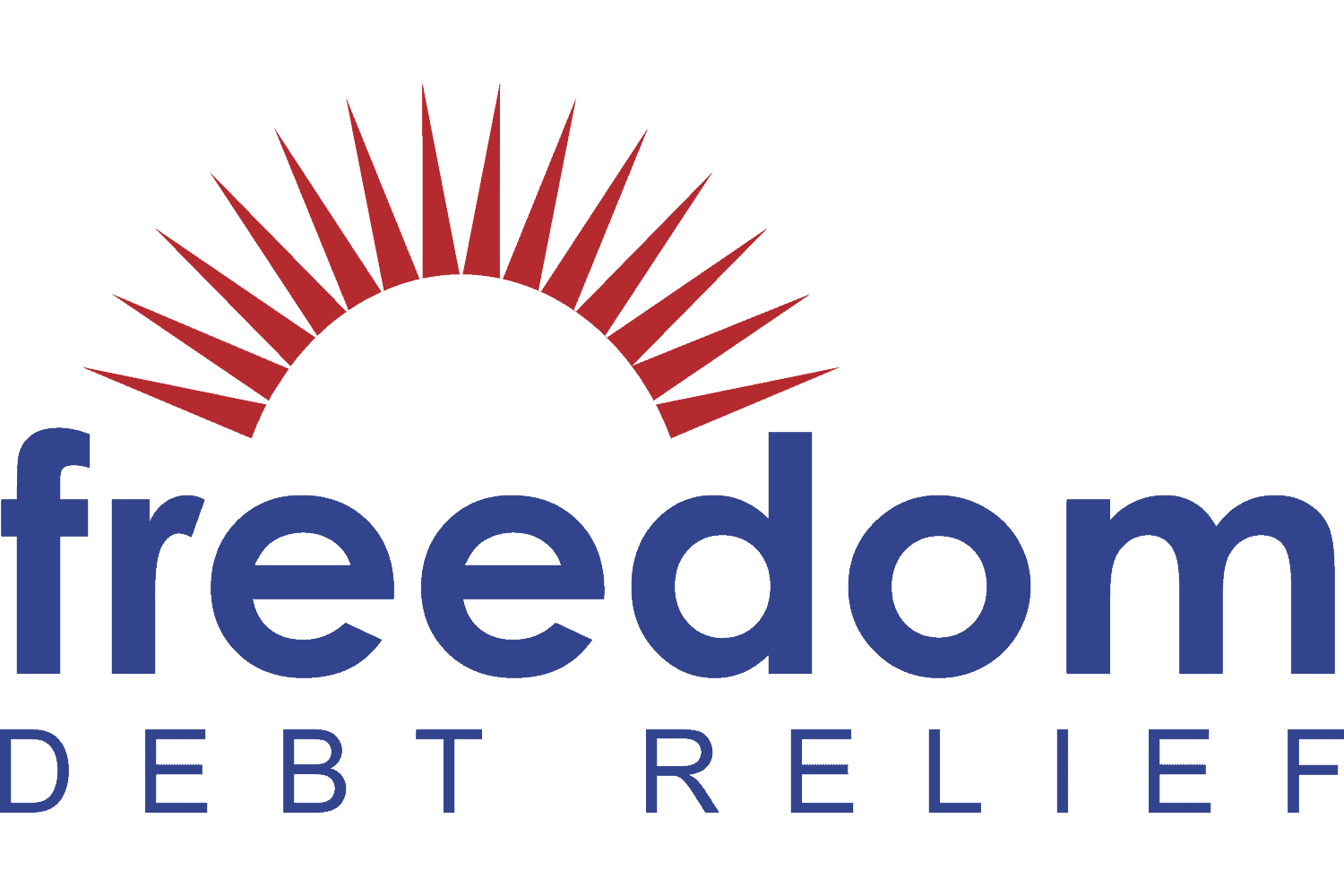 Pros:
Cons:
Not available in all states and territories.
Cost: 15% to 25% of the total debt enrolled.
Highlights: Freedom Debt Relief began operating in 2002 and claim to have resolved more than $15 billion of credit card debt for Americans. Credit card debt relief options are their specialty and they have garnered a good reputation since they began. They do not charge fees upfront and offer some free credit card debt relief services.
Freedom Debt Relief, as mentioned are credit card debt relief experts, but also provide some other debt relief services including medical debt relief. They are proud of their 'program guarantee' offer which refunds fees if the settlement (fees included) is higher than the amount originally owed to lenders prior to enrollment.
Best for Tax debt: CuraDebt
Pros:
In operation since 2000
Work in conjunction with state and federal tax professionals
Cons:
Lack any BBB accreditation.
Charges fees for services which are not available from the website.
Cost: Unavailable upfront
Highlights: Tax debt is something many debt relief companies steer clear of, however CuraDebt tailors their services to it. Their services are available nationwide (excluding PA) and have a sound rating of 4.81 (out of 5) with the Better Business Bureau.
While CuraDebt specializes in providing tax debt relief, which is quite a unique service, they lack BBB accreditation which can put off clients. They have been in operation since 2000 and focus on IRS related debt and taxes owed at both state and federal levels. CuraDebt consults with accredited accountants during their services.
Best in Customer Satisfaction: Pacific Debt Relief


Pros:
Spanish language service providers
Excellent customer satisfaction ratings
Cons:
Only available in 37 out of 50 U.S. States
Only provides debt relief for people with a minimum of $10,000 in unsecured debt.
Cost: 15% to 25% of enrolled debt
Highlights: Pacific Debt Relief has a high rating with the BBB of 4.93 (out of 5), largely due to their customer service. They have been operating since 2002 and claim to have settled over $300 million in debt for Americans.
Pacific Debt Relief is a popular debt relief option for Americans due to their high customer satisfaction rating. They are accredited with the BBB and have been around since 2002. However, having a $10,000 minimum debt to qualify for their debt relief services limits their availability to many.
Commonly Asked Questions About Debt Relief
What is debt relief?
Sometimes referred to as "debt settlement", debt relief refers to a set of programs and services that aim to help people lower their debt owed. A debt relief company negotiates on a person's behalf with their lender to lower the total owed (often called "unsecured debt"). These may be in the form of personal loans, credit card debts, medical bills and in some cases tax related debts. Debt relief companies will typically not help with secured loans, like mortgages or automobile loans though.
What do debt relief companies do?
As mentioned, debt relief companies offer several services, but after negotiating a lower payment for a client, the company pays off the agreed amount to settle the debt via money that is set aside in a savings account. This savings account takes priority in the settlement period over other bills.
By negotiating down an amount owed, debt relief companies argue that they get their clients to pay less overall in a set period. Hence, the client gets out of debt faster.
This financial strategy is not a guarantee though. Various government agencies state that some debt settlement negotiations lead people into further debt, as they are encouraged to cease paying bills and instead fund their savings account with the debt relief company. This may lead to lawsuits being filed by other creditors. Late fees may also build up and create newer debts.
How long does the debt relief period take?
Typically, the period averages 3-4 years.
How much will I have to pay in seeking debt relief?
In general, it will cost 15-25% of the total debt owed on unsecured debts to enroll in a debt relief program.
Will debt relief impact my credit score?
According to many financial experts, debt relief may impact a credit score by up to 100 points.
What are the cons of entering into a debt relief program?
While there are many pros to seeking debt relief, potential candidates should be aware of some common cons with it.
Their credit score will be negatively impacted. This may be up to 100 points off their score.
The costs for enrollment may be too expensive for some people. Most companies will ask for 15-25% of the total unsecured debt.
It may negatively impact your tax bill. Because creditors are asked to take a lower amount from you, the amount "forgiven" is then typically declared taxable income. This must then be paid with taxes.
Can I pursue debt relief on my own?
Assuming the responsibility of negotiating debts with a creditor on your own can be a way of avoiding debt relief company fees.
Debt consolidation is also a way to seek debt relief, this includes bundling all debts owed into a single amount to potentially lower the interest rate. This method does allow you avoid fees you'd see from debt relief companies. Instead, you'll pay interest or any other fees on a personal loan (a debt consolidation loan).
What differences exist between debt relief and debt consolidation?
Debt relief occurs when the amount of debt owed is negotiated lower by a debt relief company who will charge a fee for their services. These companies encourage people to cease other bill payments and instead commit to a savings account with them to pay off their debt owed.
Debt consolidation is different, as this is something a person pursues on their own. This route involves taking out a personal loan to pay off their debts. This loan is an accumulation of all debts owed. In many cases this will include a lower interest rate and allow a person to better monitor their debts and finances.
Some popular options available for debt consolidation loan providers are:
Student loan consolidation: SoFi
Wanting to improve credit score: Upstart
Consolidating debt and improving financial awareness: Upgrade
To stay money motivated: Happy Money
For those with good to excellent credit: LightStream
If you are joint applicants: Prosper
How should I choose a debt relief company?
The type of debt you owe should be the driving factor in how to choose a debt relief company. But as you can see from our rankings, TurboDebt provides the best and most comprehensive debt relief services. They are available in most states, have a huge number of 5-star rankings on both TrustPilot and Google and offer free debt relief consultations.
Information provided by the Consumer Financial Protection Bureau (CFPB) also suggests people contact their state's Attorney General or other local consumer protection agency to ensure the debt relief company they are considering is reputable. These offices may also be able to inform you if the company you're thinking of going with is licensed in your state, which may be legally required.
It's always important to be aware of these 3 factors before choosing any debt relief company:
Do they charge fees upfront?
Do they make guarantees on your debt settlement amount?
Do they tell you to cease communicating with your debtors?
In short, if any offer for debt relief sounds too good to be true, then it likely is. There are many debt relief offers available (especially online) that say they can work miracles on debts. These are often fake offers designed to scam people at a very vulnerable point in their life. Always consider the fees asked by the company, the type of debt you have, and their customer ratings and reviews.
What We Considered in Our Rankings
To determine our ranking of debt relief companies, we considered several factors within our methodology including:
The fees charged
We included companies with the lowest fees or those who were most transparent about what they charged.
Accreditations
For a debt relief company to have BBB accreditation they must meet several strict standards centered on transparency, advertising authenticity, public trust, response rate to clients, privacy standards and more.
Customer satisfaction and reviews
This is heavily scrutinized by the BBB. We also looked at both the ratings and the number of reviews.
Years of operation
The longer a debt relief company has been around, the more reputable they typically are.
Availability
The more widely available a debt company is, the more we prioritized them in our rankings.
All companies on this rankings list have accreditation with the American Fair Credit Council (AFCC).
Get Help From One of The Best Debt Relief Companies Today
There is no one-size-fits-all debt relief solution. The list above are the very best debt relief providers in the industry, and we are confident that regardless of the debt relief solution or the debt relief provider you ultimately select, you will be in honest and capable hands with any of the providers on this list. Learn how to stop living paycheck to paycheck and get debt relief today.