Here Are 5 Apps Like Brigit Where You Can Borrow Money
Posted on January 13, 2023 in Money
With so many similar options it can be hard to choose an alternative to Brigit, but our goal is to help you make an informed decision. Hopefully by the end of this article one of the 5 other cash advance apps like Brigit will make more sense for your personal financial situation.
---
---
Did you know that there are apps that let you get a cash advance when you're in a fix? If you've ever been in a position where you needed money fast (and let's face it: we have all been there at some point), you know your options are limited. If you don't have your friends to bail you, personal loans are what you have as your next option, and you know how exhortative those can be.
A cash advance app can get you sorted in minutes! Brigit is among the apps that can help you get a quick cash advance from your smartphone. With Brigit, you can apply for a loan within minutes using your smartphone and receive money directly into your bank account within days. No faxing or paperwork is required!
Below we'll talk about the Brigit app and other alternative cash advances apps like Brigit, where you can borrow money to sort out emergencies.
What Is Brigit?
Brigit is a cash advance app that lets you borrow up to $2,000 in seconds. The application process is simple and fast. Once your application is approved, the money is deposited directly into your bank account within days.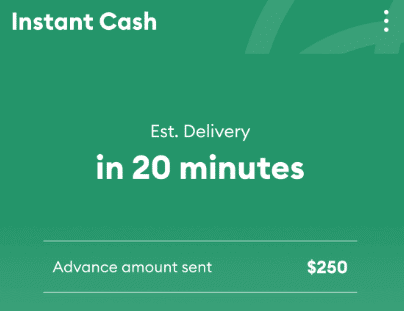 Brigit was founded by Hamel Kathari and Zuben Matthews in 2017. It offers short-term loans and lines of credit for people with poor or limited credit histories, who traditional lenders have turned down.
The company aims to make credit available for everyone — no matter their financial situation or credit history — by offering simple, fast approvals from the convenience of their smartphones. Brigit claims to be one of the fastest-growing consumer finance companies in the United States, with over 1 billion dollars in annualized loan originations.
How Does Brigit Work?
The Brigit app is a new financial wellness and cash advance app that helps you track your spending, build credit and save money. It's free to download and use on both iOS and Android devices. The app is designed to be used by anyone, especially those new to managing their finances or who want help improving their financial well-being.
Brigit connects to your checking account and analyzes your banking history, including debt card purchases. It goes through up to two years' worth of debt card transactions and bank account history, and then gives you a "Brigit score." Your Brigit score will determine whether you qualify for a cash advance.
While many factors determine whether or not you qualify for a cash advance, your Brigit score is one of the most important. Your Brigit score is based on how you manage your personal finances — and how you spend money.
What Does Brigit Do?
Brigit's main goal is to help you cut expenses by managing your money better. There are several features available through the app:
Track your spending- You can see exactly how much money you spend on each category every day, week, month, or year. This helps you identify areas where you might be overspending so you can adjust your budget accordingly.
Build credit history- If you have a bank account but don't have any credit history yet (or if yours isn't very good), Brigit will provide tools that help build up a good credit history. This improves the chances for lenders to approve loans for things like cars and homes in the future.
Alert you to a potential overdraft- You can use an app like Brigit to benefit from its prediction service, which will notify you if your balance is insufficient to cover upcoming expenses. With Auto Advances, the app will automatically send you cash, eliminating the need to worry about overdraft fees.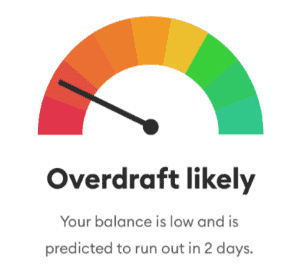 To qualify for a cash advance from Brigit, you need to have the following:
A valid bank account in your name with an international bank they can deposit your funds into.
A minimum of USD 1,500 per month in your bank account that meets all of their criteria. This includes a minimum balance and a history of activity on the account.
Deposits of at least $400 with your checking or savings account.
Expect to receive the cash advance within 1-3 business days, with repayment processed in 2-5 business days after that.
What Are The Pros Of Using Brigit?
The ability to find part-time work on the job board.
You don't need to provide your address or even a phone number. Instead, all you need is an email address and a password. This makes it easy to sign up and keep your identity private.
Brigit is free to use. There is no cost for downloading or using Brigit.
It is easy to use. The interface is intuitive and easy to learn, enabling you to get started immediately with little or no training.


Cons Of Using Brigit
It's costly-The biggest con of the Brigit Cash App is that you have to buy a membership, and it's not cheap. The Pro Plan costs $10 per month.
You'll also need to keep a positive balance and have sizeable deposits from an employer to qualify for an advance, which may make it difficult if you're working part-time or at minimum wage.
If you can get past those hurdles, the app is a great way to get your hands on some quick cash.
What Is a Cash Advance?
Cash advances are designed to give people an immediate influx of money without waiting for approval from their bank or credit union. It's essentially a short-term loan against your card's line of credit.
You can seek a cash advance if you need quick money for an emergency expense or to make a big purchase and have no time to wait for traditional financing options like credit cards and personal loans.
Here are 5 Apps Like Brigit to Consider
If you're looking for an alternative to Brigit, there are several great apps that offer the same service. Here are 5 of the best cash advance apps like Brigit where you can borrow money:
1. Earnin
Earnin is a free app similar to Brigit that allows you to get paid for your spare change. You can use Earnin to earn money from your daily purchases or by completing offers and surveys. The app is available on Android and iOS.
Pros:
Easy to use
Fast withdrawals
Offers rewards and bonuses like cash back on purchases made with the app or referral bonuses for referring new users
Cons:
Has some limits on how much money you can earn each month (see below), which may vary depending on your financial situation.

2. Dave
Dave is an app that helps you manage your personal finances. You can get a free credit score and monitoring, plus a free $50 bonus when you sign up for Dave. Just like Brigit, this app offers an easy way to borrow money online.
There's also a free budgeting tool on the app that allows users to track their spending by category or even individual merchant.
Dave offers many of the same benefits as Brigit, including:
No interest rates
Zero fees
Ability to pay back the loan whenever you want
3. MoneyLion Plus
MoneyLion Plus is an app you can go to for a personal loan. The company offers loans for up to $25,000 and is available nationwide in all 50 states. This is much higher than the amount of money you can borrow with Brigit, and also slightly more accessible.
The app offers four types of loans: installment loans, cash-out refinance loans, auto title loans, and furniture financing.
Installment Loans are offered at fixed interest rates for a set period (3-36 months). You get approved instantly, so there's no waiting for your money or paperwork to be processed. Cash-Out Refinance Loans allow you to consolidate high-interest debt into one low payment that fits your budget better.
Pros:
No fees
APRs Interest rates are competitive with other lenders' rates
Cons:
You'll need good credit to qualify for loans
4. Albert
Just like with Brigit, you can borrow up to $250 using the Albert app. The app can allow you to borrow money for various reasons. The most common are paying your bills, debt consolidation, and emergency expenses.
Albert app is free to use and has a balance monitoring feature that lets you track how much money you owe and how much interest you're paying on each loan.
In addition, it has a Pro Plan available for $6 per month (minimum), which has banking features like bill negotiation, savings tracking, and more.
Pros:
No credit check
No interest or late fees
Pay-what-you-want for the Pro Plan, with a minimum of $6 and a cap of $16 per month.
Cash advances up to $250
Cons:
Not available in all states or countries
5. Cleo
If you're looking for a loan and don't have much money in savings, you might be tempted to turn to a payday lender. But these companies charge extremely high-interest rates and typically offer loans only in small amounts.
You'll have to look elsewhere if you need more money. Cleo is one of a few apps that are similar to Brigit and offer loans in larger amounts. Here's what you need to know about this company:
The Cleo app offers advances up to $70 for the first advance, which is deposited into your bank account within 24 hours. This amount increases as you use the platform more often and build your reputation.
Advances are only available to Premium members, who pay $5.99/month for access. These members also gain additional benefits like savings accounts and insurance products. You won't need a credit check or any other collateral for an advance, so anyone can apply for one if they meet the eligibility requirements
What Makes Cleo Unique?
Cleo is unique because it offers up to $70 for your first advance. The cash advances are available only to Premium members, who pay $5.99 per month for access to additional features like debt consolidation, a savings account, and more.
Premium membership costs $5.99/month (or $59 annually) and gives you access to the following features:
Debt consolidation: Pay off high-interest credit cards with a Cleo Cash loan without paying any fees or interest. You must have at least three months left on all your cards before you can consolidate them into one loan.
Savings account: Access your money anywhere with a Cleo Cash prepaid Visa debit card linked to your account. The card also works with Apple Pay and Android Pay for quick purchases at stores or restaurants.
Conclusion on Finding Apps Like Brigit
If you need help making ends meet until payday but don't want to rely on family or friends for help, we hope you wil find value in one of our five apps like Brigit. Each service offers different features, from one-month loans to same-day cash advances. Regardless of what you need money for, you should be able to find an alternative app and get the cash you need from a trusted lender.
---
Need expert financial advice?
Let TurboFinance connect you with the best consulting services and resources to help you take control of your finances and find a path to build wealth.
Get A Free Consultation Today!