5 Best Side Hustles for Couples in 2023 to Earn Money Together
Posted on May 11, 2021 in Money
Looking for some of the easiest and best side hustle ideas for couples? Start earning extra money each month with our top 5 ideas below.
---
---
In 2020 and early 2021, many people learned that they could be productive and happy while working from home. Some learned something further: they could work well with their partner or spouse there and enjoyed the experienced. Did this happen to you? Did you begin to wonder if you and your partner could be in business together? A good place to start is by trying to start a side hustle together as a couple.
Advancing technology and changing attitudes toward work and lifestyle have increased the opportunities for side hustles exponentially in the last decade. Most of the focus on side hustles involves individuals so we're switching things up to talk about couples by answering the question, "What are the 5 best side hustles for couples in 2023?"
How We Chose the Best Side Hustles for Couples
Some side hustles are suitable for couples while others are not. We looked at several factors in choosing the best side hustles for couples who are looking to earn extra cash.
What are the most profitable side hustles?
Why would you consider a side hustle? While some people just want a hobby, a true side-hustler wants to make money. It's the same for couples. A key consideration, then, is how much money can I make? How much money do I need or want to make? Which side gig will get me there? We've considered some of the most profitable side hustle ideas in balance with the answers to our other questions.
What is the easiest side hustle?
Most people work hard at their regular jobs and want an easier way to make money on the side. When working with a partner, an easier side hustle makes a better transition possible, considering that it will be a new way of getting things done. Simpler side hustles for couples don't require as many specialized skills either, so that weighed in big on our list.
How can I make money with my girlfriend, boyfriend, partner or spouse?
There are many ways to make money with your partner that we haven't listed here. They're likely to be based on one or both partners' skill sets. If one partner has a hobby of making pottery, a couple could team up to sell it online or at craft shows. Maybe there is a chef in the household. They could prepare food for healthy prepackaged meals while their partner markets them and handles getting them out to customers. Many other options exist to earn extra income, but you must find the right one for you and your personal finance situation.
What are the best online side hustles?
The best side hustle allows you to make money, is easy enough to add into your life while maintaining a full time job, and works for a partnered effort. These will work for many people and the skills involved can be learned, if needed. Let's continue on to find out about our top 5 side hustles for couples.
The best side hustles for couples
Here's our list of the best side hustles for couples, married or not. How much extra cash you can earn will vary in your location and by the amount of skill and experience you have.
1. Provide childcare or pet care services
First, let's talk about pet care services, which can include pet sitting, dog walking, and boarding overnight. If you like pets and have ability to be kind but firm with them, there's a lot of opportunity to help others who aren't home to keep their pets company, to let them outside, to feed them, or to take them for walks. You can consider what you want to do based on working from home or completing the service at the pet owners' homes.
You'll need a yard if you're planning to keep dogs in your home, and must consider if all people in your household are fine with pets being around. We say "dogs" because to make money at this, sitting or walking one dog isn't likely worthwhile financially. You'll need to take on several pets at home or even more in a walking business. You'll need supplies to care for the pets. Figure all these expenses in your earnings calculations.
Moving on to child care is a huge step up. If you want to become babysitters, you should get some basic training including child first aid and CPR. Of course, you must love children and have a caring way of both entertaining them and keeping them in line. Once you become a regular keeper of kids as a daycare or evening care center, find out the training and licensing requirements for your state.
Taking care of someone else's children is a big responsibility, whether for a few hours or on a regular daily basis. You must commit yourself fully when children are present and to make your environment safe for them.
For both pet and child care opportunities, spread the word through family, friends, and neighbors. List your business on sites specifically designed for pet and child care opportunities and you're likely to get inquiries quickly, especially if you have experienced sitting or with your own pets and kids. These side hustles can be very fulfilling for couples.
2. Freelance Writing
Opportunities to write content for social media, websites, blog posts, and marketing material has grown significantly. For this side hustle, you're required to have some writing talent. Although big businesses often hire content writers and copywriters, medium and smaller businesses create many opportunities for contract work. Freelance job sites and marketing companies also regularly use freelance writers to get the work done through part time capacities.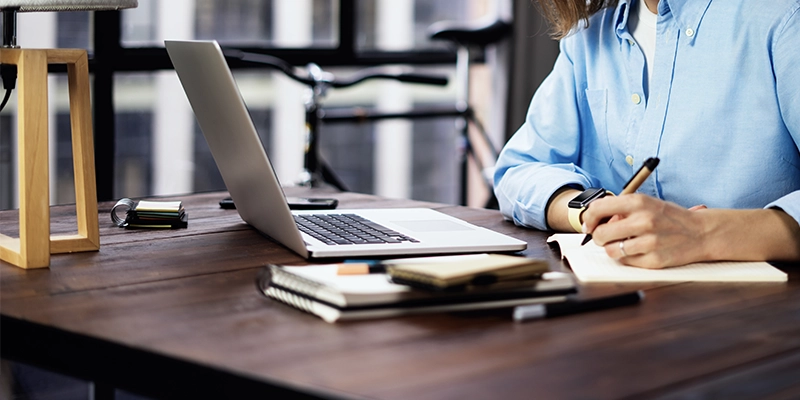 For this type of writing, you need an excellent grasp of grammar and spelling and the ability to take an idea, add in some research, and come out with interesting content. You don't need to be able to write like your favorite novelist. If you're wondering if you can make the cut, look at examples of company blog posts, websites, and social media post.
Most writers start out with low pay, gain some experience, and then raise their rates as they go along. If two people are writing, it can add up. Also, you can bounce ideas off each other and edit one another's writing. You may like to write the same type of material or prefer different types; either way works for two.
3. Start a blog or online shop
Blogging is a form of online writing that, in this case, you do for yourself instead of for a business. You can create written blogs or video logs, known as vlogs. It works well if you have a hobby that you do together, such as traveling. Once you build an audience, ads on your blog will earn you money. You can also create blogs that are more for directly making money, such as reviewing fitness products and including affiliate links. Look for online articles and workshops on starting and monetizing blogs as well as on audience building for affiliate program marketing.
A shop is the most direct way to make money online. If you make certain crafts, print t-shirts, sell refurbished furniture, or create digital art, you can sell it online. You could even learn how to make money reselling items too. Many people use social media selling sites or online business shops such as Etsy. You can also sell from your own online shop as long as you have a way to drive customers to the shop. For example, you might have a blog that gives links to a shop that sells related products. Each partner can take on different roles in a shop-based business if that works best, making this a great two pronged option for side hustles for couples.
4. Cleaning, Landscaping, or Home Improvement Service
Two hands and the ability and willingness to work hard can get you into home and garden services such as cleaning, landscaping and home improvement or handyman jobs. You'll need the tools to do the job as well. Stay away from specialized skills such as plumbing and electrical services that require licenses.
If you can work on cutting hedges and grasses together, great. Maybe one of you becomes a scheduler and account handler while the other does the physical labor. The division of work depends what works best for each couple.
5. Invest in Real Estate
Of all the side hustles, this one is the riskiest and takes the most money. Options and levels of investment are more varied than ever, and any couple may find they can dive in to this side hustle. You can rent part of your home at the cost of fixing it up for others to stay and advertising. Or, if you have a house with separate entrances, you may be able to create a small apartment or studio to rent as a way to earn passive income.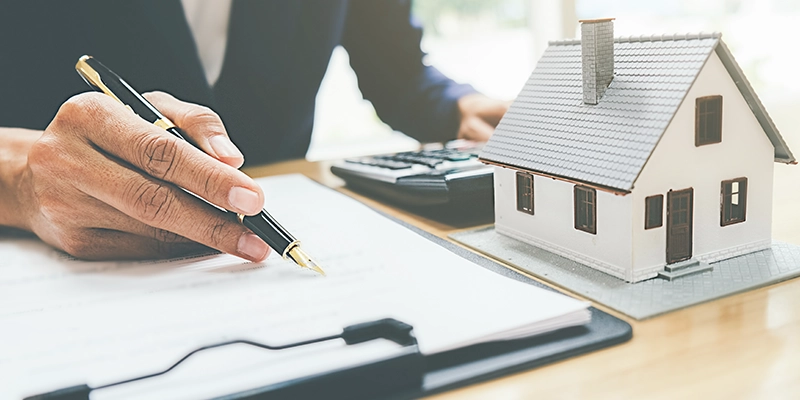 A bigger real estate investment would be buying property to fix and flip. You'll see this on TV but don't mistake it for an easy way to make money. It takes time, skills, hard work, and strategy. If you want the opposite end of the real estate investing spectrum, try real estate investment trusts through crowdfunding platforms. For example, it's worth comparing DiversyFund vs Fundrise real estate platforms to see if one of these options makes sense for your investment strategy. It's more affordable to buy a share of an investment than fund a whole property on your own. Research real estate investing together before diving into the deep end.
The Bottom Line on Side Hustles for Couples
Whether you're writing a blog or investing in real estate, working together can be rewarding as a couple. Great side hustles can help strengthen your relationship and teach you how to work out difficulties than can arise. Take on a side hustle that you both want to do outside of a normal day job. Hopefully, you'll achieve a new level of financial freedom as you pad your bank account while enjoying taking on this new challenge.
Need expert financial advice?
Let TurboFinance connect you with the best consulting services and resources to help you take control of your finances and find a path to build wealth.
Get A Free Consultation Today!